Our unusual accommodations
In a POD or in a Yurt, come and enjoy a night full of magic !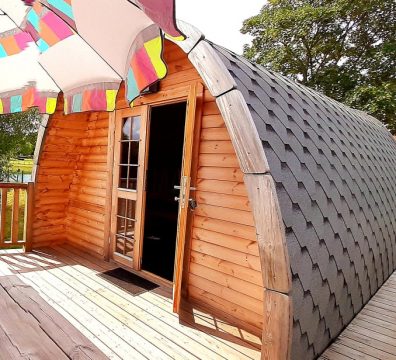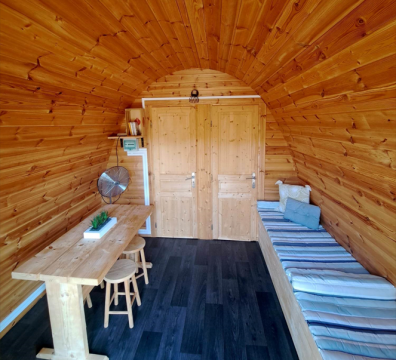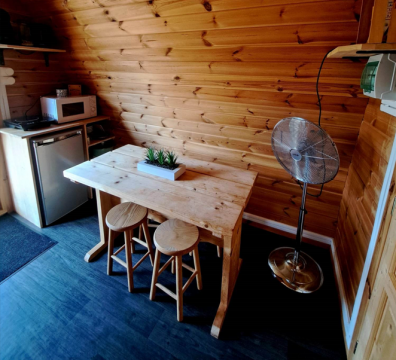 Live a unique experience in a green and shady environment
In a total respect of the environment, the POD fits perfectly into the natural setting of the Domaine du Houssay.
Made of solid wood, with its original shape, it offers a comfortable alternative to camping, while being atypical and pleasant. It will attract nature lovers or tourists looking for new experiences.
The accommodation offers 4 beds with a double bed and 2 bunk beds.
You will be able to enjoy the terrace overlooking the water, for your family meals or the lazing of a deck chair.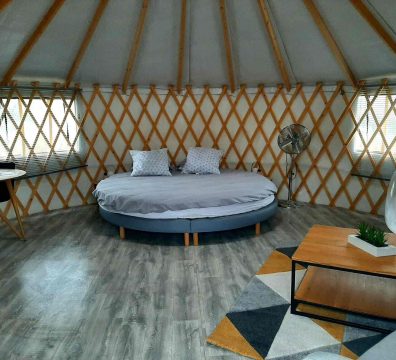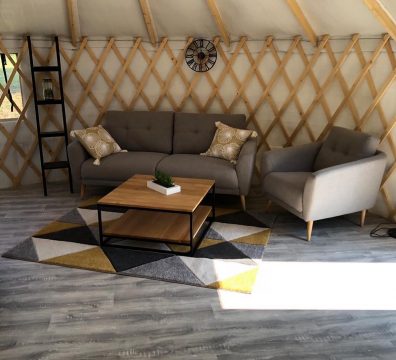 Come and enjoy a night in a Yurt with its round bed !
The comfort of this nomad home in the heart of the Sarthe, in a natural, calm and green setting. Ideal to recharge your batteries, to disconnect, a real change of scenery.
With its design and its round bed, come and live a unique experience.
The accommodation offers 2 beds with a double bed but also a sofa, a coffee table, a fridge but above all an unforgettable experience!
You will be able to enjoy a walk in the Domain but also our lakes for a fishing party with friends. Nature lovers, do not hesitate any more!